You have not added any product yet
What is the advantage of rf surge arrester?
(Summary description)WhatIsTheAdvantageOfRfSurgeArrester? WhatIsRFSurgeArresterRFsurgearrester(alsoknownascoaxiallightningarrestors,suppressors),isusedforantennafeederequipment.Suchasmobilecommunicationbasestation,wireles
What is the advantage of rf surge arrester?
(Summary description)WhatIsTheAdvantageOfRfSurgeArrester? WhatIsRFSurgeArresterRFsurgearrester(alsoknownascoaxiallightningarrestors,suppressors),isusedforantennafeederequipment.Suchasmobilecommunicationbasestation,wireles
What Is The Advantage Of Rf Surge Arrester?
What Is RF Surge Arrester
RF surge arrester ( also known as coaxial lightning arrestors, suppressors), is used for antenna feeder equipment. Such as mobile communication base station, wireless cell tower(cell site), the 3rd-Generation TD-SCDMA, the 4th Generation TD-LTE and FDD-LTE, 5th-Generation for the future, GPRS, MMDS and so on. And the rf surge arrester can protect the communication device from the lightning strike.
Installation And Where To Use RF Surge Arrester In The Cell Site/ Cell Tower
Advantage Of The RF Surge Arrester:
Large Discharge Current, low residual voltage;
Frequency Large, low VSWR and Insertion Loss;
suit for a variety of connectors,
Standard interface, easy to install and replace;
Explosion-proof design, safe and reliable.
Related products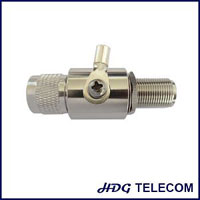 Gas tube N male to N female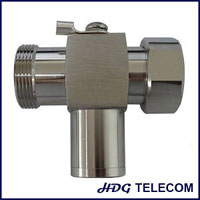 Quarter Wave Shorting Stubs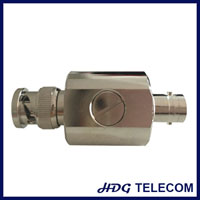 For more details, pls feel free to contact us
Email: sales@chinahdg.com
Tel: +86-592-6896280
Please enter your email address and subscribe to our news alerts.